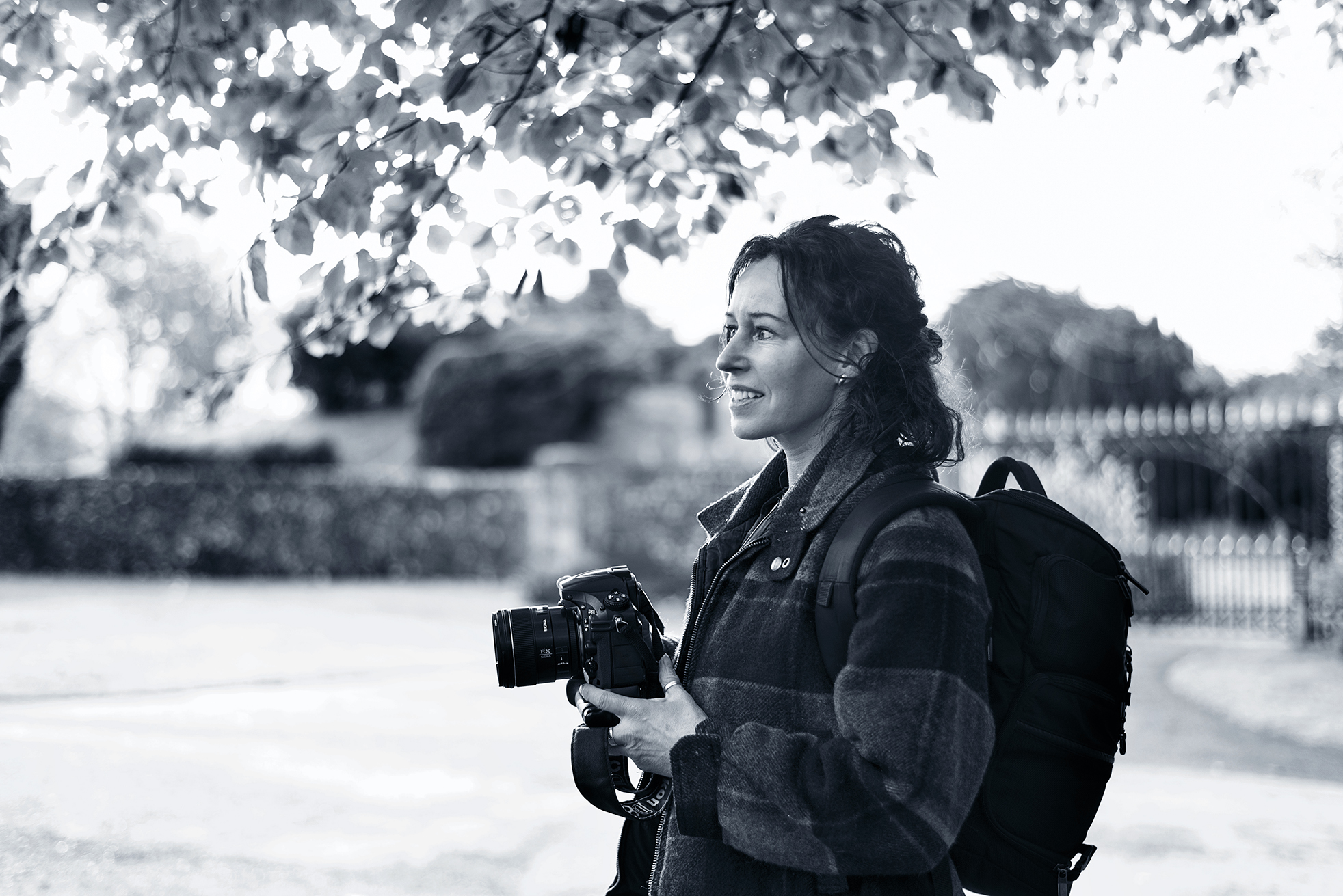 my story
I had a wild & adventurous childhood in the Lake District with oodles of time in the outdoors and plenty of camping; fell hikes and boating about on the lakes aplenty. Think Swallows & Amazons and Jeremy Fisher escapades.
I've four children of my own and have instilled in them the same sense of fearless adventure and resilience. They've been some of my greatest teachers in life. My ability to get along with everyone is key in this work and being mother to a child with special needs has only enhanced these skills; I gave birth to him on my birthday – yes, really! – which ranks high in the 'complete shock' stakes. It'd be fair to say that I'm tenacious and calm in a crisis, roll with it and capable of coping with life's curveballs.
I'm a straight A student with a degree in modern languages. That may initially sound wholely unrelated to photography, but taught me a great many communication skills which help me in this work. Heck, I've even directed photo shoots in both German and French. I love storytelling for my clients, whether covering the unfolding of their wedding day, the intimacy of a birth or capturing the essence of a brand authentically. I love words as much as pictures and for us to laugh and smile whilst the camera is shooting, that's a given. I strive to tell your story photographically in a colourful and expressive way.
clients …
Alitex | Amnesty UK | Alison Crowther | Bedales | Cala | Charles Street Tap |  Churcher's College | Dunannie | Fitzroy | Gostar | Graduate Landscapes | Great Run | New Barn Design | Screenskills | South Downs National Park | Titley & Marr | Wylds Farm
how I work
It's the joy, that's what drives me in my photography. I'm a big fan of creating that stuff. It's infectious. Whether for a proud parent, a smitten partner, a magazine collaboration or a focused business owner.
Forming a connection with the people I photograph is the part in the process that I genuinely enjoy most of all. Actually, that's not the whole truth, there's also a huge buzz of excitement uploading the memory cards & discovering all the fabulous moments. Oh, and hearing how delighted a client is too.
To ensure that we collaborate to capture this, it's vitally important for me to get to know you a little so as to capture your true spirit in the images I take for you. Whether on a family session, in a business setting or at an event, it's important to have talked, smiled and laughed a little with you beforehand. Ideally in person, over the phone if face to face isn't possible.
When you entrust me to capture your 'best self', whether to encourage a flourishing business or fill pages of a family album. My aim, in all my work, is to ensure we enable an emotional connection, that you feel relaxed in my company, comfortable in your skin and completely in the moment. Wherever we are. I want you to feel great throughout and come away from our shoot having very much enjoyed the experience.
~ Sarah
"Sarah took beautiful photos of my family and really captured their spirits. What I most like about the session was the ease and relaxed nature, she made it fun experience!"
Sally Morgan
" Sarah's natural talent to make the everyday look awesome is the reason we chose her to take all the photos for our website and business marketing……that and the fact she's so much fun to be around. Infinite patience and spotting quirky photo opportunities have been invaluable when it comes to showcasing what we do and as a result we have a beautiful portfolio that makes us pretty darn proud."
Jo, The Black Pin
"Sarah has this ability to just know how to approach each persons individual personality. She can grasp real moments, expressions and genuine characteristics in one click which is a very rare talent.
Sarah has taken photo's for us professionally and personally for a number of years and I feel honored to have her photos as a timeline to our business and family life."
Sophia, Wylds Farm
"It takes real talent for a photographer to quickly understand both the people and the product behind a new company trying to forge a brand name. Sarah quickly got to the essence of what we were trying to achieve and more-the photographs have been a real hit in helping position us as we launch ourselves into the market place. Thankyou Sarah for bringing your own artistic eye to our creative company!"
Rachel Redfern, Artist
"Sarah went out of her way to ensure that a brief opportunity for a photograph with Hugh Bonneville was perfectly executed. A consummate professional, full of creative ideas – many thanks from the Petersfield Shakespeare Festival."
Clare Glancy, PYT
"Sarah has the talent to put you at ease and capture the most natural yet beautiful moments.
She has an eye for detail and puts a lot of effort in editing the photos afterwards resulting in the most crisp & vibrant photos. You end up wanting them all."
Dr Bita Farzad, College Street Dental
"Sarah has taken family photos as well as images for my commercial website and publicity. 
Her talent lies not just in her technical ability but the naturally creative way she views her subject and translates ideas and subjects into original, beautiful images. She is a joy to work with."
Kate Titley, Titley and Marr
courses to inspire

for those wanting to develop their knowledge
follow on instagram

social media stomping ground to share my journey